Boston Hassle - S/T 12"
60s jangle swirl meets modern haze pop from our neighbors in Halifax, NS. OMMA COBBA features former members of the wholly psychedelic OMON RA. This is groovy jangling psych pop, well worn territory, but there is nothing not to like here from these Canadians. Their latest record is s/t and it's out now on SWEET ROT. "Didn't I Miss It All Baby" is the standout track from those available on their bandcamp. It's a forlorn song, with a catchy chorus, that comes complete with shambolic beat and pace and has been rattling around my skull for days now.
Still Single - S/T 12"
Nova Scotian dude (from an earlier band called Omon Ra, which I'm sure I've seen mentioned somewhere) hits the stoned wave with a hazy, reverberating hippie folk-pop sound in the Sic Alps/Brightblack Morning Light mode of shambling, slurred guitar slack and obfuscated sentiments. My eyes rolled pretty hard when the needle dropped on this debut full-length, but truth be told, it's a good effort, if painfully derivative of a few modern directions. "Policeman," which was originally released as a single and repeated here, might justify checking this out altogether, where Dan Miller and his drumming compatriot line up the right chords, the proper chorus (an exhausted "Whoo-oo-oooh"), and the perfect attitude to bash this one and a couple of others here out of the rut so many who adhere to lo-fi tenets have faced. These eight songs were recorded around Europe during a tour, and sound pleasantly bedraggled, Spicoli-toasted, and generally better than expected. Give it time and you'll enjoy this one as much as I do. 300 copies. (http://www.myspace.com/sweetrotrecords)
(Doug Mosurock)
The Varsity - Policeman cassette
There's more to a perfect pop song than first catches the ears. You can't undervalue writing a great chorus, but weird, subtle details are important too. So when the Beatles and Rolling Stones were sending out hits for the masses they were also digesting Indian ragas and experimenting with modular synthesizers. There's a similar dynamic at play in the music of Halifax's Omma Cobba. Singer Daniel Miller got his start as half of psychedelic folk duo Omon Ra, and their loose, meandering vibe echoes through Omma Cobba's new single "Policeman." In many ways it's a straight-ahead rock song, pushed into strange quadrants by mumbled vocals about "50 different agents surrounding you," and how Miller's voice crackles and fills up space when he coos wordlessly. A clear, ringing guitar line blends with clattering drums as the songs moves along at its own relaxed speed, before wrapping up in a surprisingly concise 3 minutes. "Policeman" is available for purchase from Craft Singles, as a download or cassette. – Simon Frank
Raven Sings The Blues - Policeman Cassette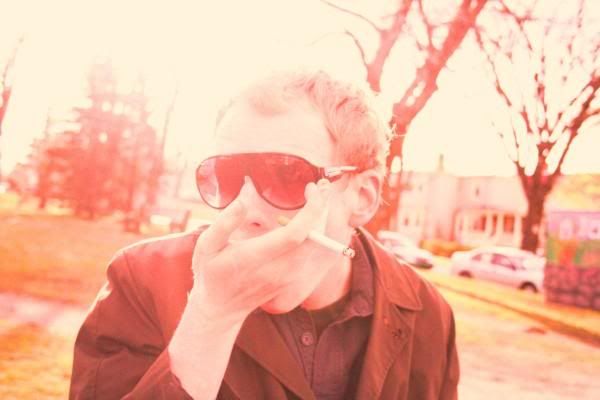 A few months ago we did a write up on a great little Canadian band called Omon Ra II and despite harnessing a gritty guitar fury the likes of which we hadn't heard in a while, the band decided to go their separate ways. Just a few weeks ago we highlighted Lantern, the project that guitarist Zachary Fairbrother, and now the remaining half of Omon Ra II has regrouped as Omma Cobba. Knocking out scruffy pop nuggets that bring to mind Sic Alps at times and sounding like they're definitely getting the hang of things in their new shoes, the band's new tape comes as the first installment in Craft Singles' new cassette/vinyl series.

Every two weeks the label will release a cassette single and then every three months they'll round up the past five singles onto a lathe-cut 12". Besides the debut from Omma Cobba they'll also feature singles from Lantern, The Ether, Friendly Dimension and Kill Squares in the first batch. Check out the video for the a-side of Omma Cobba's tape, "Policeman" and grab the track below. Plus definitely keep an eye on Craft Singles for more great stuff
Los Grillos Collective - Policeman Cassette
A big thanks to the fine folks at Raven Sings The Blues for turning los grillos on to ragged Canadian rockers Omma Cobba. Daniel Miller, one half of the now-defunct Omon Ra, formed Omma Cobba from the ashes of that band's slow-burning psychedelics (his musical counterpart and fellow "cosmorganism," Zachary Fairbrother, carried on as Omon Ra II and then formed Lantern). The result is a little less hazy, washed-out psych and a little more jangly, fuzzed-out pop (as a friend recently said: "I can hear the VU–oh, sweet nuthin'…"). Omma Cobba has a cassette single (!), "Policeman," out now as the debut release for new label Craft Singles. Check it out here
Weird Canada - Policeman cassette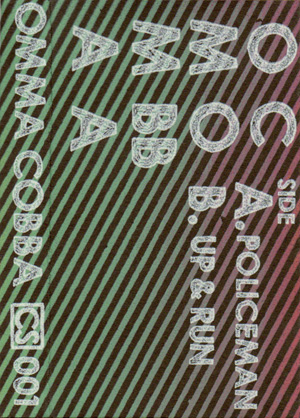 It's been a year since I received a humble e-mail from OmmaCobba containing a soft-focus view into the paranormal meanderings of an ex-OmonRa marijuana ensemble. Finally, languishing within my grip is a cassingle dripping in organ-driven low-end and dazzling rhythm. With a lysergic drawl that engulfs a fantastic journey through trans-planar mellow, OmmaCobba tweak you into a new wavelength of future-hippie regalia. All of it tightly packaged in a silk-screened cassingle care of Craft Singles. GRIP — Aaron Levin